Do you suffer from back pain, neck pain or headaches?
Are you struggling with digestive problems or auto-immune disorders?
Are you dealing with depression, or anxiety?
Are you having difficulty getting pregnant?
Are you feeling stressed out and overwhelmed?
At Caldwell Family Wellness, we help you restore your health naturally without drugs or surgery.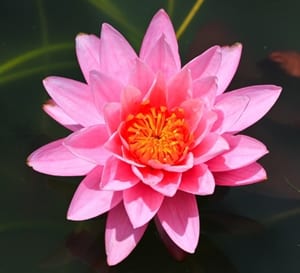 You are here reading the information on this site because you are searching for a way to improve your health and wellbeing. You may feel depressed or anxious, or suffer from chronic pain. You may just feel that you need a little more energy, happiness, balance and harmony in your life.
If you are like the vast majority of our patients, you are looking for an alternative and/or compliment to Western medicine. You want to get to the root of your health care challenges, not just deal with the symptoms. You want to experience a total breakthrough and transformation in your life leading to significantly improved health and wellness.
Our Cincinnati acupuncture practice has helped many people just like you. We know that true health is not simply the absence of disease; it is the presence of grace and ease and the clear expression of our deepest nature. This is your most precious asset. Nothing is more important than getting proactive about your health now, investing in your present and future wellbeing, by choosing a lifestyle that will cultivate longevity.
Our mission at Caldwell Family Wellness is to facilitate and support you in this healing process. 
We have helped many people with issues like:
Ankle Pain
Anxiety
Carpal Tunnel
Chronic Pain
Crohn's Disease
Depression
Fatigue
Headaches
Infertility
Insomnia
Irritable Bowel Syndrome (IBS)
Knee Pain
Low Back Pain
Menopause
Migraines
Neck Pain
Painful periods
Sports Injuries
Shoulder Pain
Stress
Weight loss
And Much More…
Why Choose Caldwell Family Wellness?
We offer a comprehensive diagnosis and treatment plan.
We care about you as an individual not as a disease or pathology label.
We are a hybrid clinic offering affordable community acupuncture as well as private room treatments.
We have a convenient online scheduling option.
We provide ongoing wellness and maintenance treatments to sustain your health for the long-term.
We have the highest level of national board certification, Diplomate in Oriental Medicine, which includes acupuncture and herbal medicine.
We can see the forest and the trees; that is we understand how seemingly disparate symptoms can be connected and interwoven, and our treatments address both the symptoms and the underlying root causes.
We have a convenient location and offer flexible evening and weekend hours.
We will give you simple and practical lifestyle tips that can greatly enhance your health in remarkable ways.
In short, we care deeply about you and your health.
If you're ready to take control of your health once and for all, the first step is to download our free e-book and then call our office at (513) 834-8173 so we can discuss your specific health care needs. We are never too busy to help you!